Incorrect - Low Image Resolution
Issue: The image of the car is low resolution, perhaps because it was simply saved off a website.
Result: When this card is printed, the image would have very poor quality.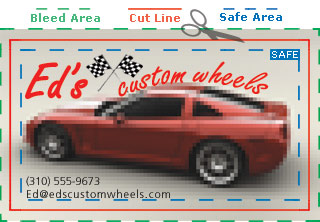 Correct - All images are 300dpi
Best Practice: By using larger, high-resolution, images to begin with, you're able to achieve a terrific amount of image detail in your final printed product.